I was lucky enough to be included, for the 2nd year in a row, amongst the amazing talent that Nathalie has lined up for Creative JumpStart 2017! I can't share my actual project with you - you can only see the whole thing if you sign up, but I thought I'd share a few of my favorite things about the process so you could get a peek (or better yet, decide to sign up and join us!)
1. I got to use my Ornamental Peacock Feathers stencil from StencilGirl. You know the saying "put a bird on it?" For me, it's "put a peacock on it!" (Or at least a feather.) I may have also experimented a little with embossing powder for this bit.
2. Clay! and beads! and gold! and more beads! The main tutorial video shows the process of making these guys... one of my favorite parts of the whole thing. Plus, a little vintage applique never hurts ;)
3. Assemblage (pronounced like Collage, a la Michael deMeng.) Wood, resin, sculpture, more wood, bling, paint... I seriously had so much fun making this project.
4. Sculpture! I couldn't resist adding two bonus videos showing my entire start-to-finish process for making the beaded sculpture that becomes the centerpiece of my project. Huge thanks to Nathalie who offered to add them as a bonus to my workshop and make them downloadable!
5. All of the other artists! So many wonderful and inspiring teachers... one of my favorite things about being a participating artist is that I also get to be a student... Dina Wakley, Michelle Ward, Rae Missigman, Mary Beth Shaw, Jodi Ohl, Julie Fei-Fan Balzer, Andy Skinner, Nathalie Kalbach (of course!) In all there are 27 amazing teachers (I wish I had space to list them all! but that would be a very long paragraph,) and I'm excited to learn from each and every one of them! (Make sure you check out all of the artist interviews on the CJS site.)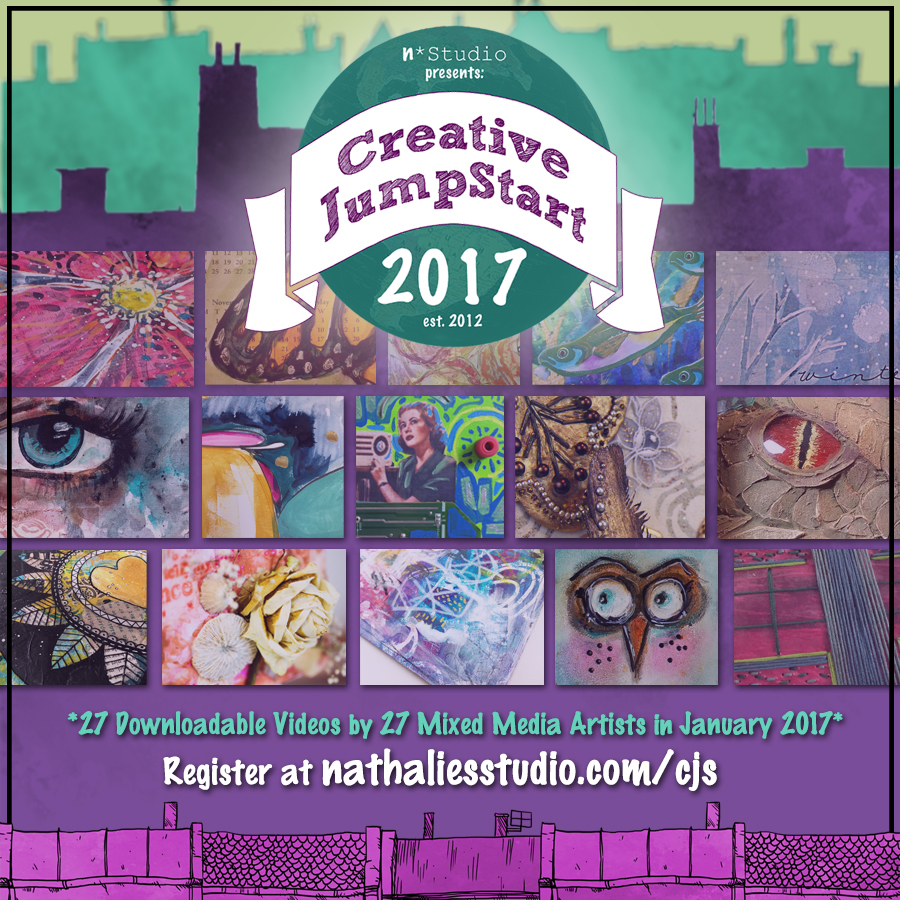 Hopefully I'll see you there, but if not... I hope you enjoyed the sneaks of my project!